July 29, 2020, 8:30 pm
Great Hall of the Dzintari Concert Hall
Opening Concert. Dedicated to Mariss Jansons
Featuring:
Kristīne Balanas, violin;
Latvian National Symphony Orchestra;
Conductor Andris Poga;
Programme: Peter Tchaikovsky's Symphony No. 6 and Max Bruch's Violin Concerto
Concert performed in one part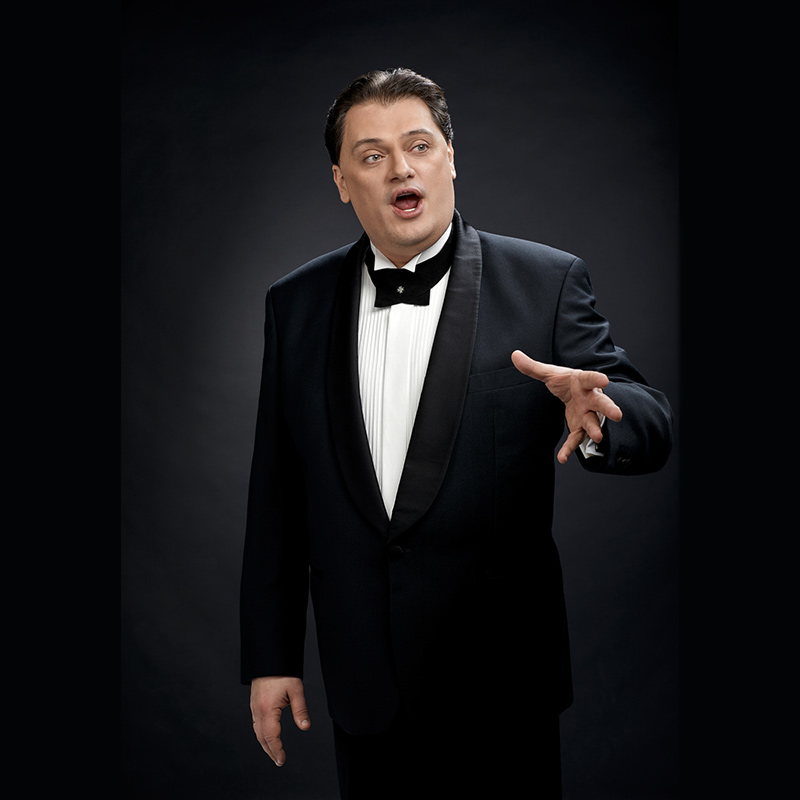 Aleksandrs Antoņenko
Tenor
The most prominent Latvian tenor Aleksandrs Antoņenko has conquered the world's most famous opera-theatres and concert halls over the last ten years, performing nearly 30 roles for tenors. Since 2004, he has become the most internationally renowned Latvian tenor, who has successfully debuted in Berlin's operas, Dresden Semperoper, Oslo and Stockholm Royal Opera, Geneva, Paris, Rome and Munich Opera Houses, Vienna State Opera, London Covent Garden and New York's Metropolitan Opera House. Led by conductor Riccardo Mutti, Antoņenko's debut as Otello in the prestigious Salzburg Festival in 2008 was a tremendous success.  A year later, he successfully debuted at the Metropolitan Opera House in New York, where A. Antonenko now returns regularly, playing the leading tenor roles.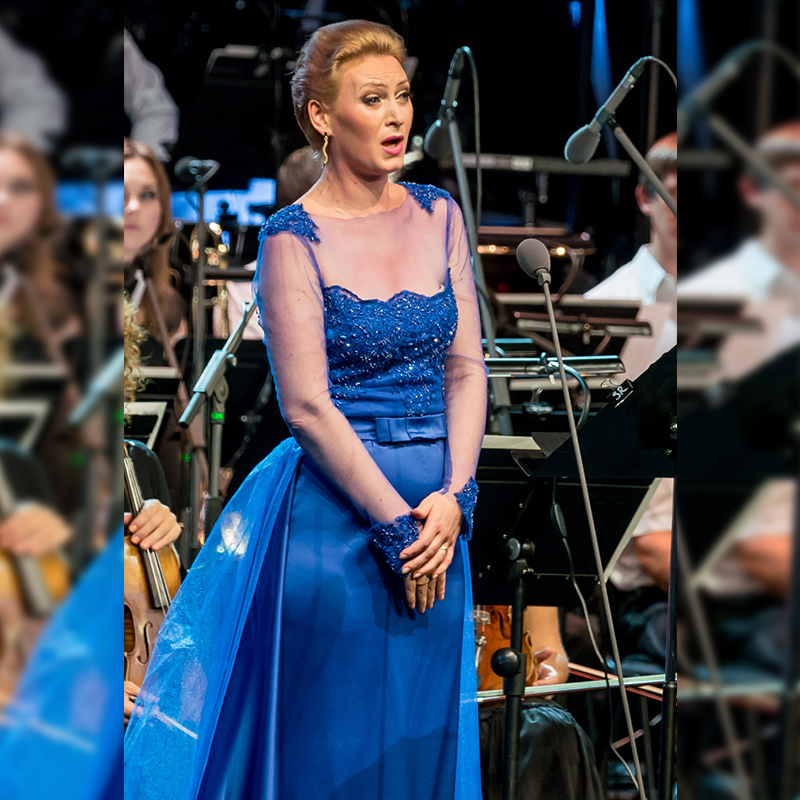 Alisa Zinovjeva is known as a Latvia-born Italian opera diva. The soprano, who graduated the Santa Cecilia Conservatoire with excellence and studied at Milan's La Scala Academy, has been living in Italy for several years now and developed her creative talent by working with a wide range of opera theatres, as well as going on world tours.
Ieva Parša is a singer who focuses mainly on contemporary and Latvian composers' music, but she also performs a Baroque and Romantic repertoire, with a strong emphasis on lyrics and content in all these areas. The musical works of many Latvian composers - Andris Dzenītis, Pauls Dambis, Mārīte Dombrovskas, Gundega Šmite, Raimonds Pauls, Kristaps Petersons, Imants Zemzars and others have been composed especially for Ieva Parša's voice. She has also played several roles at the Latvian National Opera, while her solo programmes in collaboration with pianist Aldis Liepiņš have earned her much public recognition. Ieva Parša received the Latvian Grand Music Award in 2008 for the premiere of solo songs by Latvian composers and especially her performance of experimental vocal lyrics. Ieva is a visiting lecturer at Jāzeps Vītols Latvian Academy of Music (JVLMA).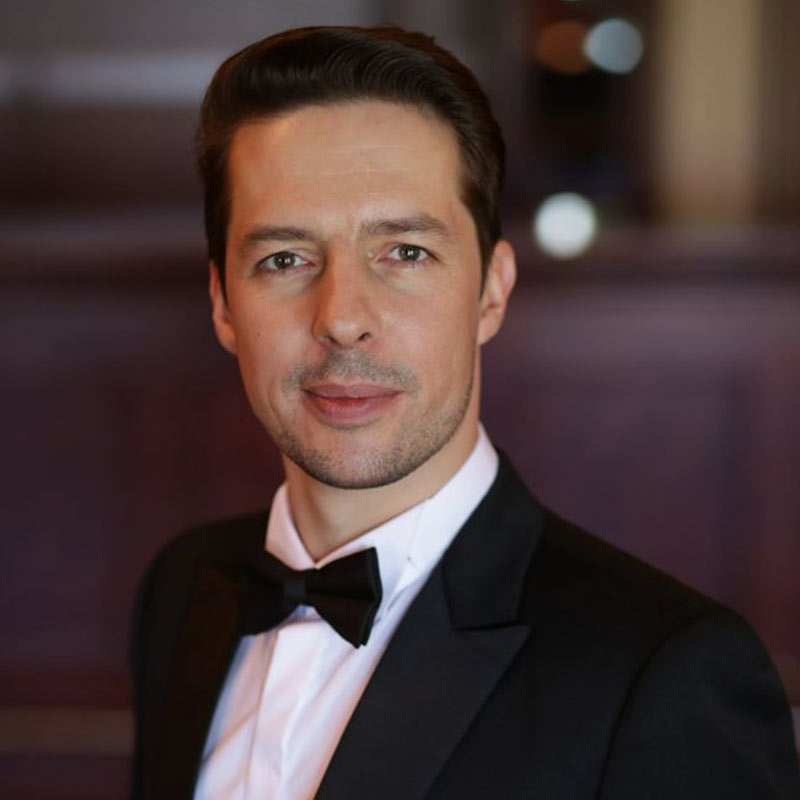 Rihards Mačanovskis
Bass-baritone
Bass-baritone RIHARDS MAČANOVSKIS is a solo voice at the Latvian National Opera since 2003. In 2013, he received the Paul Sakss Award and was nominated for the Grand Music Award in 2013 for his outstanding performance of Peter Tchaikovsky's romances with pianist Mārtiņš Zilberts. The singer's repertoire includes Don Basil's role in the opera Barber of Seville, Collin in Bohemian, Escamillo in Carmen, Fasolt in The Rhine Gold, Leporello in Don Juan, the title role in Eugene Onegin, Wolfram von Eschenbach in Tannhauser, Valentin and Wagner in Faust, President in The Immured, Ādams Jakubovskis in The Rose of Turaida, etc. Rihards Machanovskis has also performed several times with the Latvian National Symphony Orchestra. At the closing concert of the Riga Festival 2012, he played the Requiem of Giuseppe Verdi along with the outstanding singers Elīna Garanča, Michele Crider and Josep Kan. The artist has performed in many places in Latvia, Moscow and Aix-en-Provence, and toured to Bergen, Dalhall, Bydgoszcz (Poland), Macao and Tallinn with the Latvian National Opera (LNO) staff.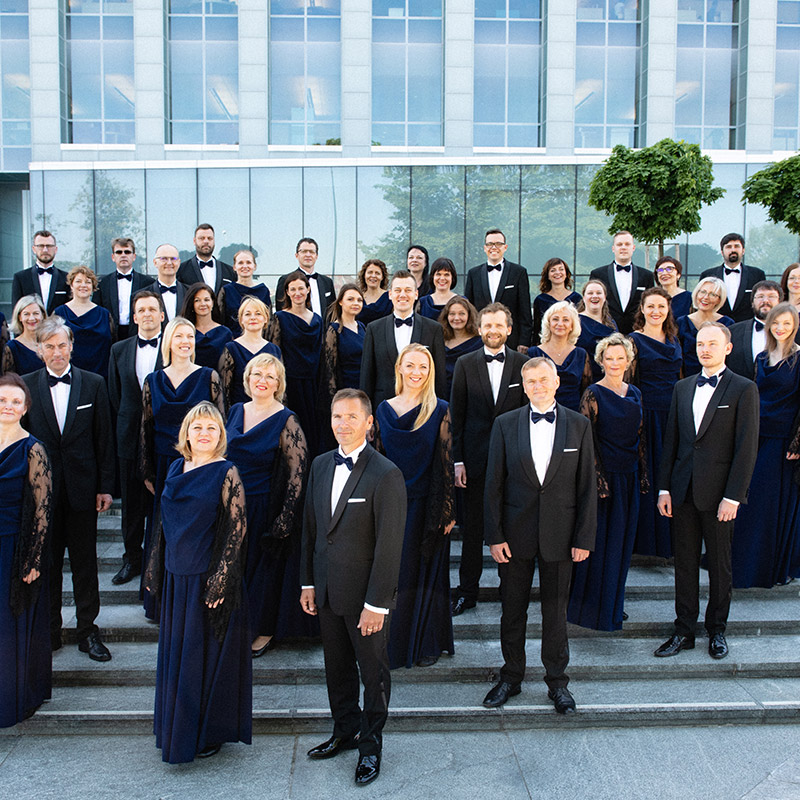 State Academic Choir "Latvija"
During its 76 years of existence, the National Academic Choir Latvia has become one of the most recognised choirs in Europe and many outstanding conductors and orchestras from all over the world want them to participate in their concert programmes. The choir has been invited to collaborate with a number of world-class orchestras, such as the Royal Concertgebouw Orchestra, the German Chamber Philharmonic Orchestra in Bremen, the Bavarian Radio Symphony Orchestra, the Israeli Philharmonic Orchestra, the Gustav Mahler Chamber Orchestra, the London Philharmonic Orchestra, the Helsinki Philharmonic and other orchestras In Finland, Germany, Russia, Israel, the USA and Singapore. The choir has sung with outstanding conductors such as Mariss Jansons, Zubin Meta, Neme Jervi, Pavo Jervi, Vladimir Ashkenazi, Valery Gergiev, Simon Young, Steven Leyton, Andris Nelsons, Vladimir Fedoseyev and others.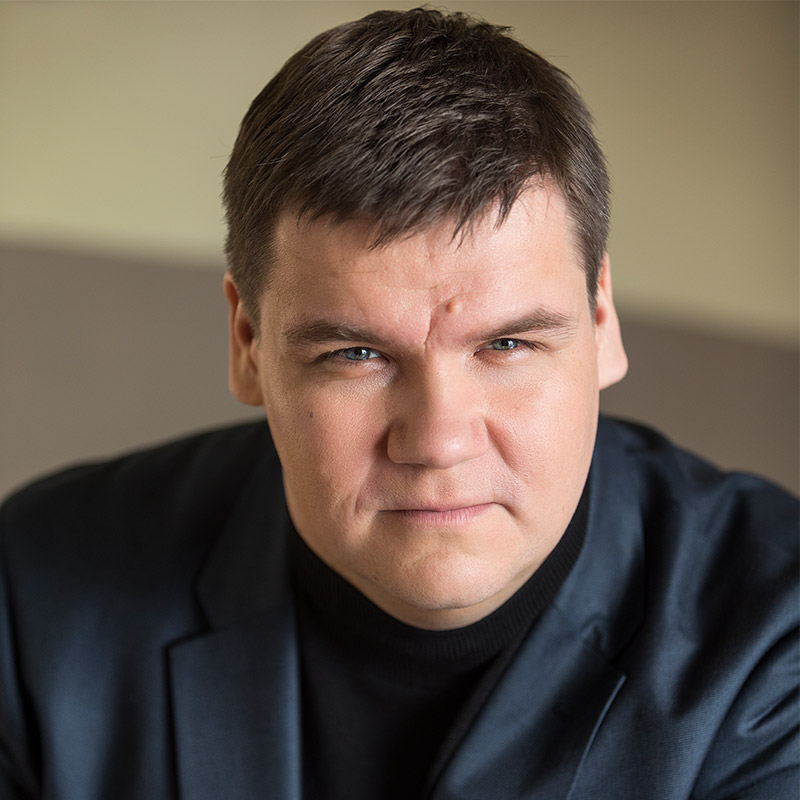 Andris POGA is the Music Director and Chief Conductor of the Latvian National Symphony Orchestra since the season of 2013/2014. Until then he performed with the leading orchestras in Germany, France, Italy, Japan and other countries. Following his successful debut, he continued to work with the NHK Tokyo Symphony Orchestra, Vienna Symphony Orchestra, North German Radio (NDR) Elbe Philharmonic Orchestra, Cologne Radio Symphony Orchestra, Munich Philharmonic Orchestra, Berlin German Symphony Orchestra, Dresden Philharmonic Orchestra, Leipzig Gewandhaus and Zurich Tonhalle Orchestra. Poga has also performed with the Vienna SO, Frankfurt Radio SO, Stuttgart Radio (SWR) SO, Danish National SO, St. Petersburg Philharmonic Merit Academic SO, Rome St. Cecilian Orchestra, French National Orchestra, Shanghai SO and Sydney SO. The international career of Andris Poga kicked off when he won First Prize in the Evgeny Svetlanov International Conducting Competition in 2010. From 2011 to 2014, he was Pavo Jervi's assistant at the Orchestre de Paris and from 2012 to 2014 - Assistant Conductor at the Boston SO. In June 2019, the Stavanger Symphony Orchestra announced that Andris Poga would be the next Orchestra's Chief Conductor taking this position for the season of 2021/2022.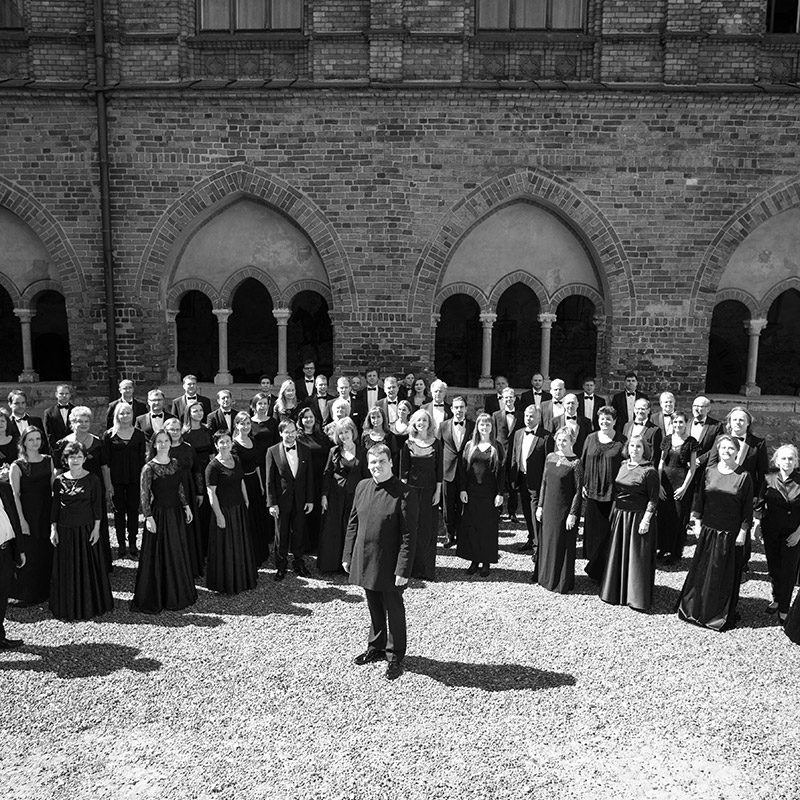 Latvian National Symphony Orchestra
The Latvian National Symphony Orchestra (LNSO) is the biggest Latvian symphony orchestra, founded in 1926. Since then the orchestra has collaborated with a number of renowned conductors and has performed in prestigious concert halls in Europe and the world. Among the principal conductors were names such as Vasilijs Sinaisks, Olari Eltss, Paul Megi and Karel Mark Chichon. Since October 2013 Andris Poga is the chief conductor of LNSO. The orchestra focuses mainly on the 19th and 20th century world symphonic masterpieces, classical values created by Latvian composers and contemporary musical works, as well as occasional concert or opera performances. The LNSO pays great attention to children's and youth education programmes, has been successfully implementing a series of chamber music programmes for several years, and since 2015 has celebrated the end of the summer at the new festival "LNSO Summer House".