July 30, 2020, 19:30
Great Hall of the Dzintari Concert Hall
A. Piazzolla – Tango and S. Rachmaninoff – Piano Concerto No. 2
Performers:
Ksenija Sidorova, accordion
George Harliono (Great Britain), piano
Latvian National Symphony Orchestra
Conductor Andriy Yurkevych
Programme:
Astor Piazzolla – Tango
Sergei Rachmaninoff – Piano Concerto No. 2
Concert in 2 parts.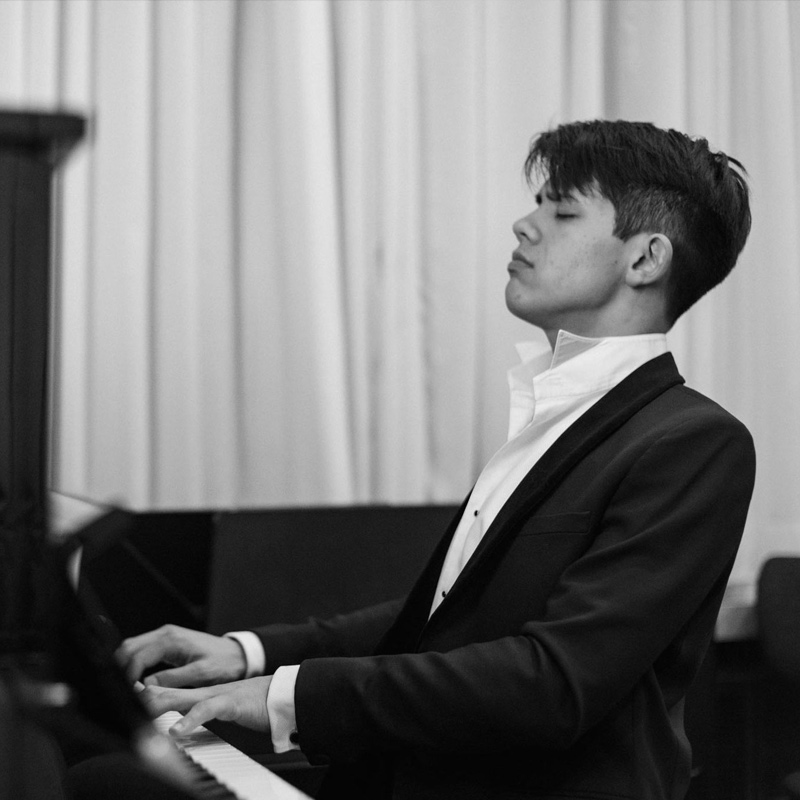 The young British pianist George Harliono performed his first solo concert at the age of nine. The famous Russian pianist Denis Matsuev said: "George is extremely talented. A bright future awaits him!" Horliono has performed in prestigious concert venues such as Wigmore Hall and Royal Albert Hall in London, Chicago Symphony Hall and others. He has collaborated with the conductors Valery Gergiev, Alexander Sladkovsky and Francesco Milioto. The British pianist has a special connection with Tchaikovsky's First Piano Concert. This piece, that shows the power of light, has become one of the icons of Russian classical music, and, in 2016, George Harliono performed it in the famous Great Hall of the Moscow Conservatory. The concert was broadcast live on Russian National Television and the prestigious Medici.tv music channel.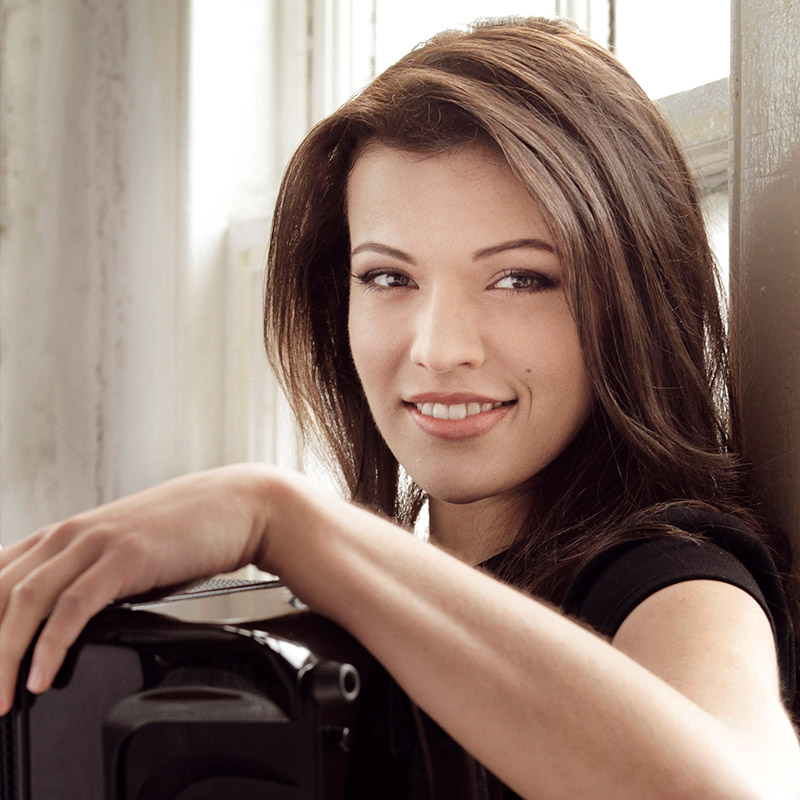 Ksenija Sidorova
accordion
Ksenija Sidorova, the so-called ´Princess of the Accordion´ has charmed the world with her skilfulness and personality, becoming the world ambassador of the instrument. In 2016, she signed an exclusive contract with one of the most prestigious record labels, Deutsche Grammophon. Ksenija Sidorova has won many awards including the Silver Medal of the Worshipful Company of Musicians, the Meissy Louis Prize, and was the first accordionist to receive the Honourable Prince's Guild of Musicians award. In May 2012, Ksenija was the first to receive the Bryn Terfel Foundation International Award. The accordionist has collaborated with composers such as Karl Jenkins, Hans Abrahamsen, Stefano Gervazoni, Nirmali Fen, Samantha Fernando, Carlos Duke, Elspeth Brooke and Patrick Nancy. Ksenija has performed with the Latvian National Symphony Orchestra "Sinfonietta Riga", has given concerts at the London Royal Festival Hall, the Pearsall Hall (Southbank Centre), Bristol Colston Hall, debuted at the Lucerne Festival, Bergen Festival, Cesis Arts Festival and other festivals in the United Kingdom, France, Switzerland and Italy.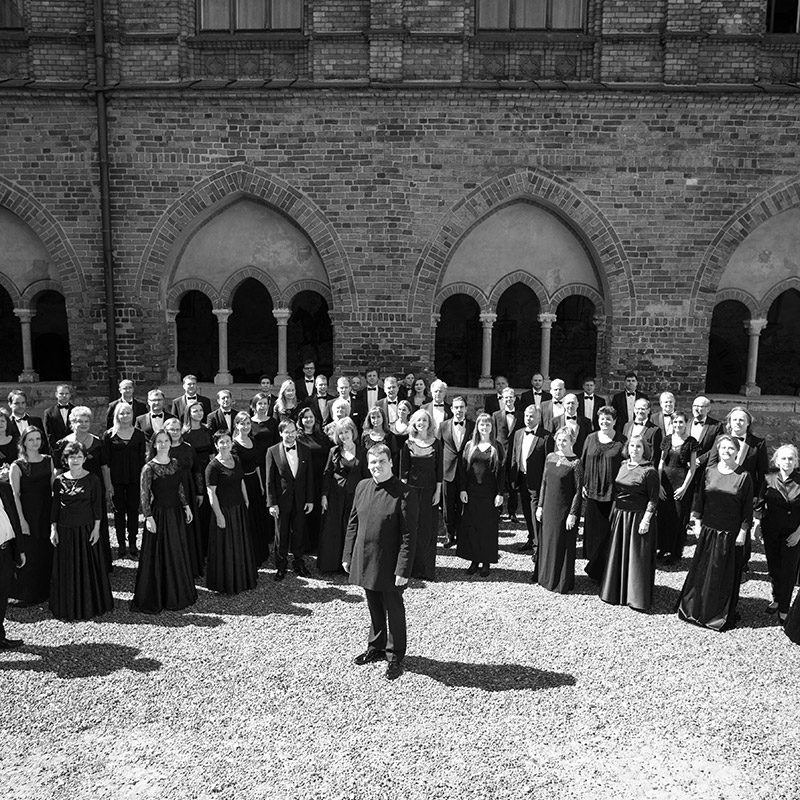 Latvian National Symphony Orchestra
The Latvian National Symphony Orchestra (LNSO) is the biggest Latvian symphony orchestra, founded in 1926. Since then the orchestra has collaborated with a number of renowned conductors and has performed in prestigious concert halls in Europe and the world. Among the principal conductors were names such as Vasilijs Sinaisks, Olari Eltss, Paul Megi and Karel Mark Chichon. Since October 2013 Andris Poga is the chief conductor of LNSO. The orchestra focuses mainly on the 19th and 20th century world symphonic masterpieces, classical values created by Latvian composers and contemporary musical works, as well as occasional concert or opera performances. The LNSO pays great attention to children's and youth education programmes, has been successfully implementing a series of chamber music programmes for several years, and since 2015 has celebrated the end of the summer at the new festival "LNSO Summer House".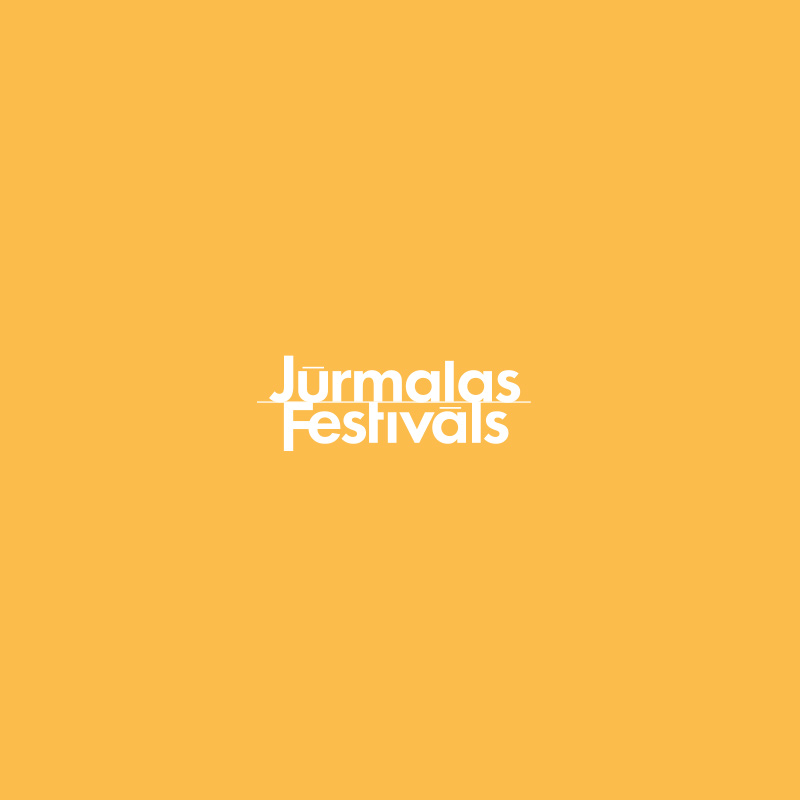 Andriy Yurkevych
Conductor